New year, new leaf, reflection on the past 12 months, resolution for the upcoming 12, and finally, no more "12 Days of Christmas" on the radio (I highly recommend "12 Days After Christmas" instead). We can scoff all we want, but somehow, all of us end up participating. Whether it's creating a "2015 Year in Review" post on Facebook (guilty), making half-hearted promises that usually don't last past February (also guilty), or in my case, writing a post inspired by all of the nostalgic emotions that are somehow born between fruitcakes & candy canes, sequins & champagne.
Books entranced me from a young age, and not just reading them, but collecting them, organizing them, immersing myself in them; this should have been a warning sign that I was doomed to being a librarian, but my adolescent mind was set on being a pilot. (Or a Naval strategist. Or a forensic scientist. Or an Egyptologist…) As I waded my way through school, and saw my high school graduation date loom steadily nearer, I began to sort out my plans for college & after. I was sure about one thing: I would have history and books in my future—lots of them.
2008 saw me moving to Cedar Rapids, Iowa, and my home for the next 3  years, where I majored in history, stayed involved in my beloved music and theater, and maintained a job while putting my love of reading and research to good use. My second semester during sophomore year was the turning point in my academic career (however short it was at the time). I was accepted into an internship at the National Archives in College Park, Maryland.
I stayed in the DC area for about 8 months, and frankly, didn't want to leave. Those eight months were pivotal for my academic career goals, having learned more in that internship than I ever thought possible.
I want to emphasize the importance of internships while you're still in school. it doesn't matter whether you're working towards your undergraduate or graduate degrees, the hands on experience is invaluable to both your academic career and your résumé when searching for a job in the future.
After college, I took a year to research library science programs and apply. In November 2013, I received my acceptance letter from Pratt and began the preparation needed in order to move from Kansas City, Missouri, to New York City.
During my grad school years, I worked a few different office jobs and a couple of coffee shop gigs (by the way, if you ever find yourself on 14th & 7th- lookin' at you, Pratt Manhattan campus- stop by Birch Coffee. It's the perfect pre-class pick me up!), so it wasn't until I finished school and moved back to Kansas City that I was able to find a full time job in my field.
That's when I found Linda Hall Library. (I am shamelessly lifting its history and bio from a LibGuide I wrote for the library's reference department, which can be found here)
Linda Hall Library is a renowned, independent, research library for science, engineering, and technology. First opening its doors in 1946, the Library was founded on the wish of Linda and Herbert Hall, whose wills left a trust fund, so that a "free public library for the use of the people of Kansas City and the public generally" (via the Halls' wills) would be established. In addition to expressly wishing that the library remain open to the public, it also required the library to be located on the Hall's estate. After Linda's death in 1938, Herbert added that the future library be named in her memory.





Linda Hall Library's current collections have been measured at over 45 miles of shelves, with journals, books, and publications written in over 70 languages. With over 45,000 journal titles, half a million monograph volumes, conference proceedings, government documents, over 200,000 industrial standards, 1 million technical reports, and even Sams Photofact Service Manuals, Linda Hall's collection has publications for casual readers, those in the sciences professionally, or hobbyists.
If you want to learn more about Linda Hall Library & our collections, I definitely recommend visiting this libguide as well! 

However, the Library is not only a mecca of knowledge and research; it also has extensive public programs. Internationally renowned speakers such as Neil Degrasse Tyson, David McCullough, astronaut Chris Hadfield, and NASA Flight Director Gene Kranz have spoken and given lectures at the Library, and social events such as a lecture on the science of whiskey & distilling, a visit from a local, family owned dairy farm, and in February, a look at robotics with the members of Kansas City's chapter of the R2 Builders' Club are frequent, too.
I could go on singing accolades about the Library and its programming, but I should explain what an independent research library is, and how it differs from a public or academic library.
What makes it independent?
When a library is classified as 'independent,' it simply means that it is privately funded. The institutions doesn't depend on an academic body, institution, or government funds to keep its doors open. Linda Hall Library is funded by, as I mentioned earlier, a trust fund set up in the wills of Herbert & Linda Hall.
Why a research library?
Linda Hall Library is committed to preserving the print. In an age that is forever expanding its digital front, there are many publications, books, etc., that fall through the cracks, never getting digitized, getting digitized on a now obsolete form of media (microfilm, anyone?), or are frankly, too fragile and valuable to be subjected to the digitization process. The rare book room at Linda Hall Library is undergoing a digitization process, but there are several books that will possibly not be put under the harsh lights of the camera so they can be photographed and digitized.
Are there any other libraries like this?
Yes! There are! All in all, there are around 80 private libraries in the United States. The Linda Hall Library also belongs to a collection of libraries that make up an organization called IRLA (Independent Research Libraries Association). The Newbury Library in Chicago, the New York Historical Society, The Folger Shakespeare Library in Washington, DC., the Getty Research Library in LA, are all members of IRLA as well.
What do you do at a library like this?
My position is as a Reference Assistant. I work with the rest of the reference department to give the best possible library experience for new and returning patrons. In addition to providing database and equipment instruction to individuals and groups, I answer directional, research, and general information queries from patrons in person, via the phone, or email. It is also my responsibility to provide research assistance, citation verification, and bibliographic verification to staff and library research fellows. I create research guides (LibGuides) on subjects related to the library's collections and subject scope, and I manage a few smaller temporary collections and book displays. When requested, I also give tours of the library and its collections to university classes, researchers, and general interest groups.
Who uses a library like this?
A library dedicated to preserving the print for subjects like science, engineering, and technology, sounds like it would have a fairly small patron base, however, my patrons are far from monotonous. I see authors, students, and researchers using our grounds as study space, I have children as young as elementary age coming in for science projects, there are grad students finishing dissertations with our books and journals. Our patron base spans the globe, from the research fellows that we host every year, to the research requests we receive daily electronically, by mail, phone, or inter-library loan.
In short, I love my job. Growing up, I was constantly berated with "Libraries will go extinct." "Soon, books won't exist." "They're becoming obsolete." and "That sounds SUPER boring."
In fact, it's the exact opposite- of all of those statements. Libraries and their services are actually growing, the printed book saw a growth in popularity last year, libraries and librarians are adapting and becoming more relevant as technology grows, and I absolutely, 100%, am in love with my amazing, ridiculous, interesting job.
Question: Where else can I research the history of robotics,  the science of reindeer handling,  AND be asked to dress up as Princess Leia for a science fair awards ceremony? (Scroll down for the answer…)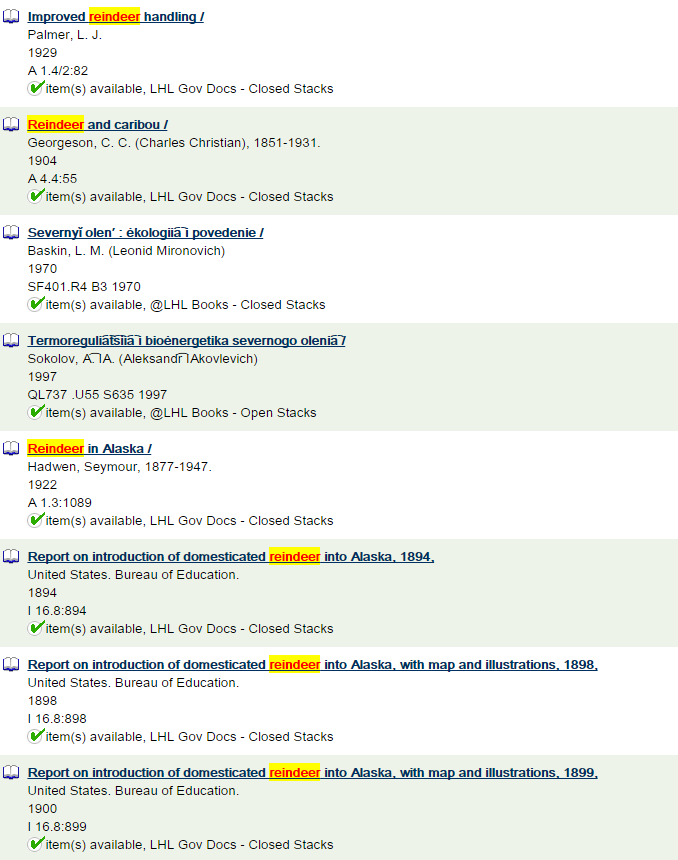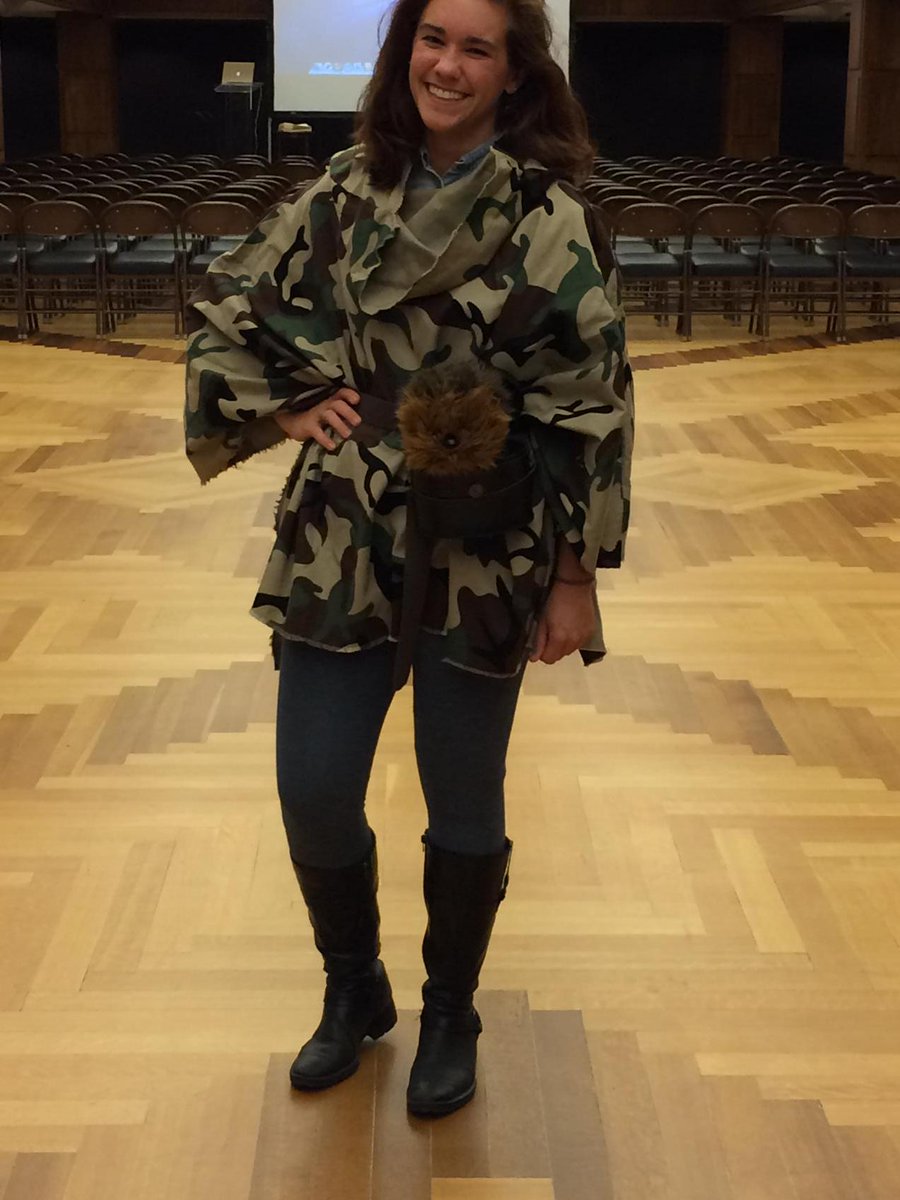 Answer: My Job! I'm a librarian, and I absolutely adore it, digital age or no.